Welcome to
Dallas Obesity Society!
Our medical association is dedicated to educating and empowering DFW clinicians in treating the obesity epidemic.  Join us in our mission!
---
We have two exciting CME offers available that include membership to the Dallas Obesity Academy. We are currently running a pre-sale for our latest CME "Cut to the Chase" for $25 off until November 15th!
We are also offering a CME bundle that includes both "Cut to the Chase" and "Pillars of Obesity Medicine" for $100. Check out the link below for all of our available CME Events!
---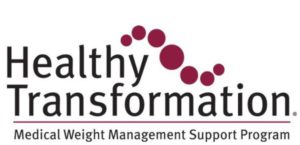 Thank you to our sponsor Bariatric Advantage for supporting our Zoom lecture on 10/29/20.  For more information on Bariatric Advantage, please contact:
Kari Novick
Manager, Healthy Transformations
k.novick@bariatricadvantage.com
(603) 748-8713
Check out our new Dallas Obesity Academy Membership
Includes access to DOA library of recorded lectures and access to members only events.
Learn more from Jeff Schellinger's lecture on Nutrition and Energy Balance from Pillars of Obesity Medicine Virtual Conference!