Welcome to
Dallas Obesity Society!
Our medical association is dedicated to educating and empowering DFW clinicians in treating the obesity epidemic.  Join us in our mission!
---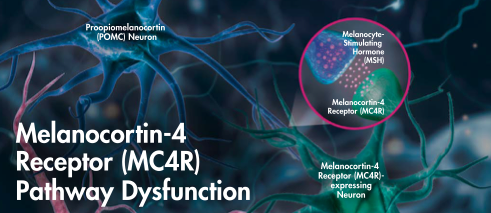 Dallas Obesity Society is partnering with Rhythm Pharmaceuticals for a special discussion on rare genetic diseases of obesity.  Genetic Obesity Learning Development (GOLD) Academy faculty member, Dr. Heidi Shea, will introduce how impairments in the melanocortin-4 receptor (MC4R) pathway may lead to insatiable hunger, also known as hyperphagia, and early-onset, severe obesity. In the GOLD Academy webinar, Dr. Shea will present disease characteristics, case presentations, and challenges in genetic diseases of obesity.
Hybrid Event Details:
Date: Thursday 8/12/2021, 6PM CST
2 options to join!
In -person location: Marriot Quorum by the Galleria, 1490 Dallas Parkway, Dallas, TX
(dinner will be provided for in-person attendants)
Virtual:  You will receive a link after signing up.
Sign up today!  In-person seating is limited for social distancing

Heidi Shea, MD, FAAP, FACE, is an Adult and Pediatric Endocrinologist with Endocrine Associates of Dallas in Plano as well as with courtesy privileges at Texas Health Resources and Children's Health Dallas. Dr. Heidi Shea is a clinical instructor and endocrine guest speaker at the University of Texas at Southwestern, in Dallas, and Texas Health Resources. Her special interests include endocrine disease that affects the entire lifespan, pituitary disease and treatment, and lifestyle changes for weight loss. She is particularly interested in lifelong endocrine disorders that begin in childhood and persist into adulthood. Dr. Shea is the Director of the Diabetes Education Center at Endocrine Associates of Dallas.
---
Please click the button below to become a DOS subscriber $25 annual fee with access to DOS only events, video content for prior DOS conferences, board review questions, and much more!
We will be retiring the CME videos from Pillars of Obesity Medicine on July 1st. They will be available for anyone to access under the Dallas Obesity Academy free video library.
---
Check out our CME virtual conference dedicated to bariatric surgery and post- surgical care "Cut to the chase", 5 hours, available for $75. Click below to purchase!
Check out our new Dallas Obesity Academy Membership
Includes access to DOA library of recorded lectures and access to members only events.
Learn more from Jeff Schellinger's lecture on Nutrition and Energy Balance from Pillars of Obesity Medicine Virtual Conference!